FFXIV Patch 4.1 Will Bring New Main Scenario Quests To The MMO
maplestory4mesos
Date: Sep/17/17 05:12:44
Views: 1238
As we already know, on this year's October, the Legend Returns will be launched. According to Yoshida, he revealed new content that will be headed to the game with its patch 4.1. Patch 4.1 will bring new main scenario quests to the MMO. Patch 4.1 will also see the addition of the next 24-person raid series. What's more, the patch will bring in one new dungeon in the form of the Drowned City of Skalla. Safe and cheap Final Fantasy XIV Gil on FFXIV4GIL, if you buy here, you will get fast delivery and best service.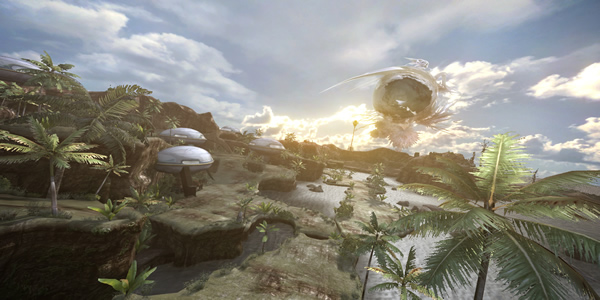 The Royal Menagerie trial which players fight at the end of the Stormblood main story will be getting an Extreme version for adventurers to challenge. The Return to Ivalice raid will feature the world of both Final Fantasy Tactics and Final Fantasy XII prominently, and the first part of this raid will start players in the city of Rabanastre. Among the rest, we also get a handy summary of the content of the update, which is launch in early October on PS4 and PC.
New Beast Tribe Quests: The Kojin
New Instanced Dungeon – The Drowned City of Skalla
New Main Scenario and Side Quests – The fan favorite Hildibrand quest series also returns.
New 24-Player Alliance Raid – Titled "Return to Ivalice," featuring guest creator Yasumi Matsuno
New Primal Battle – Shinryu makes a triumphant comeback in a new extreme difficulty challenge
PvP Content: "Rival Wings"– Ride goblin mechs and fight your opponents in 24 v 24 matches
Adventurer Squadron Updates – Players and squadron members may now team up and explore dungeons together
Housing Update – Sale of plots in Shirogane will begin, along with the addition of swimming areas in all housing districts
The Lost Canals of Uznair Update – Venture even deeper into the submerged chambers for greater rewards and challenges
New Ultimate Difficulty Raid – The Unending Coil of Bahamut (Ultimate) brings a new challenge to the most hardcore thrill seekers
Final Fantasy XIV Dad of Light tries to recreate that feeling of a father-son gamer relationship and soap opera (or Dorama in Japanese) within which is the longest commercial of Final Fantasy XIV that you could have seen. Akio sets in motion his plan and decides to give his father a PS4 with the game of Final Fantasy XIV under the pretext of being a pastime for his free time. More information about Final Fantasy XIV Dad Of Light, see more at here.